"WHAT SEEMS IMPOSSIBLE TODAY WILL SOON BECOME YOUR WARM-UP"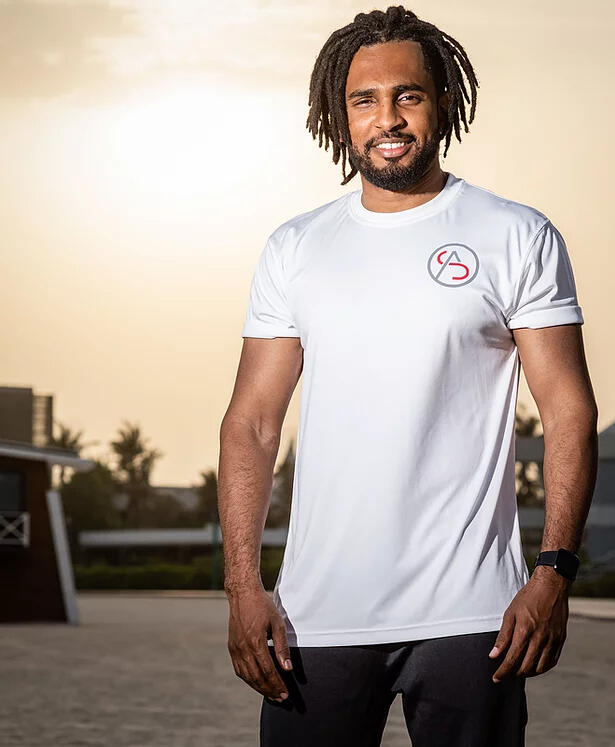 ABOUT THE FOUNDER
SAIF AL RAWAHI
He was born in sunny Muscat, Oman. He has always been into fitness from a young age. He grew up playing all kind of sports and has won many medals playing soccer, basketball, sprinting, volleyball, and even netball without real structured training. In his free time growing up he was also a part of a breakdance crew during the first wave in Oman.

He took his passion for fitness and training, then went on and refined his knowledge, earned certifications and gained experience.

After helping out numerous friends and families he created Smart Approach Fitness, this is the first online personal training and fitness brand in Muscat. Soon after, his passion didn't stop there, he studied nutrition and became a certified ProCoach earning one of the most respected nutrition coaching certifications in the world from Precision Nutrition.

His mission is to provide quality information, help the public meet their fitness goals one person at a time. He now trains males and females, online and in-person, while still pursuing more knowledge and experience.


---
---
"EVERY JOURNEY STARTS WITH A SINGLE STEP"
---
Get the latest updates, programs, freebies, and tips!
---
TESTIMONIALS
"In November 2016 I was at 67 kg, now I'm 54.7 kg!
After 6 months of dieting, workout, pain, and much more I officially made my target!"
Al Sharji. S

"To anyone who is into fitness and needs new routines, take it from someone like me who hates monotony and isn't easy to coach often because we all are a tad pig-headed and drop out. This app worked for me since it was simple, easy to follow while understanding how to alternate days and routines. They customize workouts based on what one enjoys doing. You
get exercises to choose from, be it strength training, calistenics, outdoorsy activites, pilates, zumba, crossfit, running and manymore I did not know existed while keeping in mind systemic conditions, previous injuries. You can swap exercises, have quick refrence videos for form check and you get
answers to any query via an assigned coach over whatsapp with prompt and precise replies, worked perfect for me."
ZOYA. A

"Thanks alot for the session today and all the information you gave me and the awesome great summary above I really appreciate it and wish you all the best in your studies/qualifications, pleasure to meet you too and will keep in touch if i have any query."
Al WADHAHI. M
PERSONAL TRAINING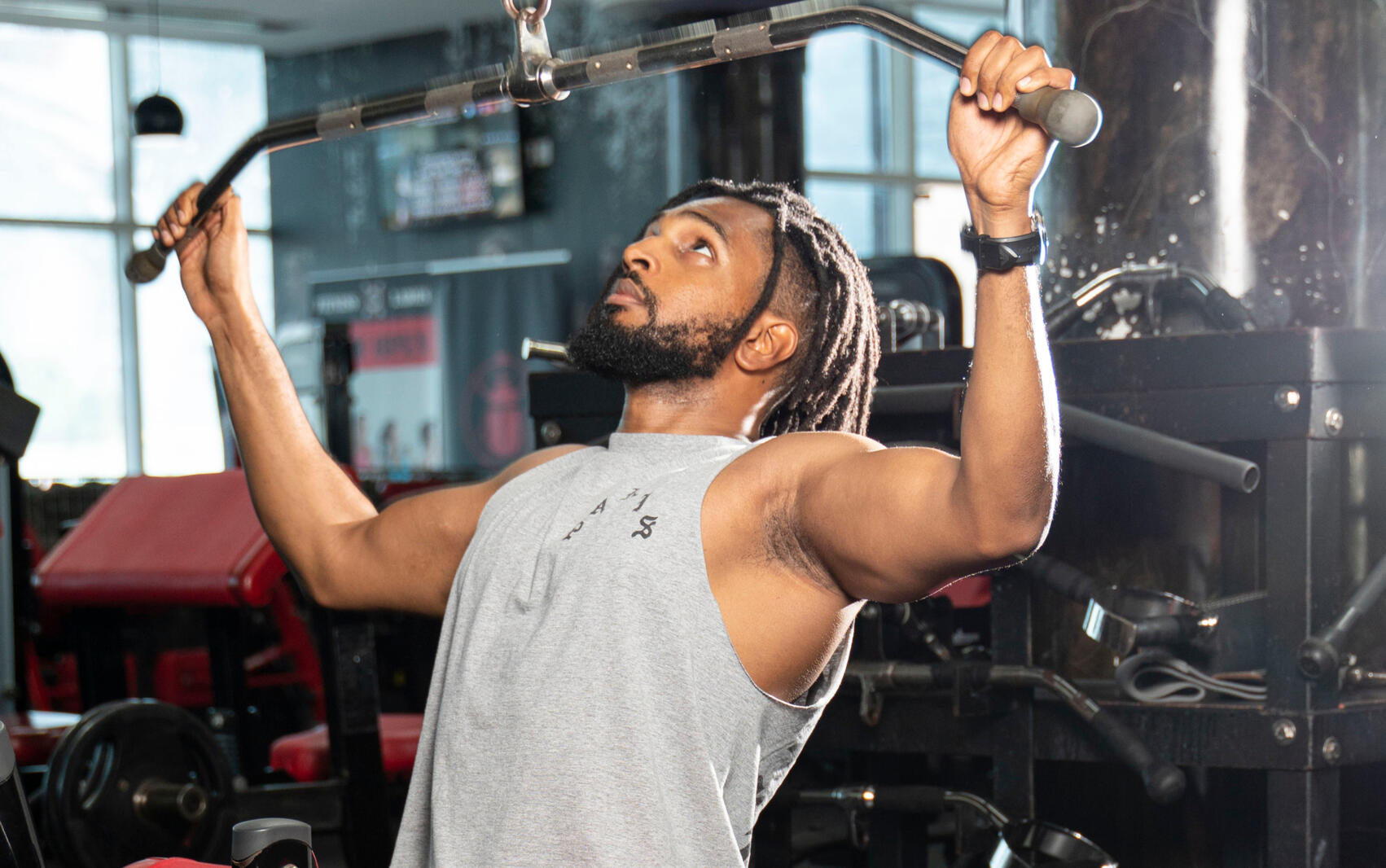 EXPERT WORKOUTS
Specific workouts designed to your fitness goals and circumstances so you can focus on putting the effort in.

NUTRITION SUPPORT
Learn how your diet affects your fitness goals, how you can tweak it so it better serves them and supports your daily activities.

UNIQUE TO YOU
There is no one-size-fits-all. We focus on your unique needs and goals and ensure your plan will fit in with your lifestyle.

SMARTPHONE APP
Workouts, nutrition and lifestyle advice are available at the touch of your fingertips via your smartphone app so you have it always with you.

SPECIALIST COACH
I'll be there for you every step of the way based on the goals you'd like to achieve and your current lifestyle to guide you through your journey.

PROGRESS TRACKING
What is measure will be achieved. We'll ensure to keep track of your progress sop you can always check how far you've already come and celebrate your wins.
---
We have a number of training packages, they range from 15 omr to 100 omr per month

Click the button below to fill our application form, if I think that we are a great fit, we'll get on a call and discuss which one is right for you.
---
---
---
---
---
Do you provide training?
Yes, we provide:
Online Personal TrainingNutrition CoachingIn-person Training (At home)Group Programs
Do I need a gym membership?
Not a requirement. We design a customized training and nutrition program for you based on what your goals are, based on the available equipment and needs. However, having gym access in the future is preferred

How do I get my training program?
We use a fitness app. You will download the app first. You'll get your entire workout program, and exercise videos via the app. You'll also have the support and accountability you need to keep on track and making great progress.

Do you train in-person one-on-one?
Yes, we train up to and no more than 4 clients at a time if you have space. This gives you space to train and get focused coaching through every workout.

How often do I need to workout?
This differ based on goals, time, and limitation, it could be a minimum of 2 or all the way maximum of 6 per week.

How long are the training sessions?
Sessions usually last 45 minutes up to an hour. This is the perfect amount of time to get your full body training session in to maximize progress and feel amazing.

Do I get a workout to follow?
Yes! Every person gets their own customized training program based on their goals, limitations, and needs. You will have contact with your coach 24/7.

Do I need to be in shape already to start training with you?
No. It doesn't matter if you're a professional athlete or a fitness rookie... We will make you a better version of yourself.

How long are the plans?
Our plan durations vary - from 4 weeks to 12 weeks depending on the selected program.

Are the plans free?
No. We charge between 15 omr up to 100+ depending on which plan you select, the duration, and the distance if it's an in-person training plan.

Do I have to live in Muscat/Oman in order to apply?
Not at all!
Our programs are available globally for all that wish to participate. Unless you're looking for in-person training, then yes, you'll need to be living in Muscat.

What if I have questions?
No problem! We are accessible to answer questions via Whatsapp every day. We are always here for you. +968 9400 1133
---